Over 35 Years of Dental Practice
The goal of Dr. Matuszak's practice is simple: to provide high quality dental care in the most economical way.
Located in the South Side neighborhood of Pittsbugh,  Dr. Matuszak has been treating patients at this location since 1978.  The patients tell us that "we're like family."   The feeling is mutual, as we treat our patients as family, too.
About the Practice
Timothy E. Matuszak, DMD, is a skilled general dentist who provides each patient with his individual attention.
About Dr. Matuszak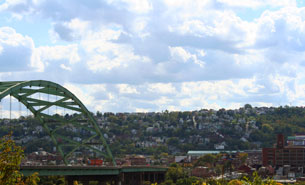 A lifelong resident of Pittsburgh, Dr. Matuszak grew up in Carrick.  He attended the University of Pittsburgh and graduated from the School of Dental Medicine in 1978. He opened his dental practice on the South Side a few months later.  Since 1991, Dr. Matuszak has also taught classes two days a week as an Assistant Professor at the University of Pittsburgh's School of Dental Medicine.
What makes his practice different?
You'll like coming here.  Many of our patients have been with the practice for over 30 years, and they tell us that "we're like family."  The feeling is mutual, as we treat our patients as family, too.
Dr. Matuszak works on one patient at a time, and solely performs all of your dental treatment.  He does not have assistants taking x-rays or impressions, placing fillings, or cleaning your teeth.
Unlike the big commercial and so-called cosmetic dentists, there are no high-pressure sales pitches – we'll never try to sell you unnecessary expensive treatment.  We'll discuss your dental status and together we'll decide on the treatment you need.
Services
A full service dental practice providing for all of your needs, as well as free second opinions and consultations.
Dr. Matuszak provides a wide range of services: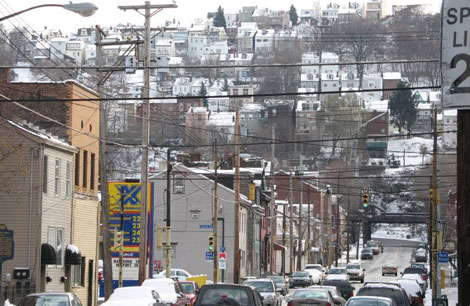 exams
cleaning
tooth-colored and silver fillings
veneers
crowns (caps)
bridges
full and partial dentures
extractions
root canals
non-surgical gum treatment
Insurance, Fees & Payments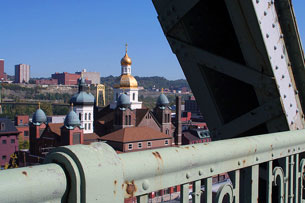 We participate with all of the major insurance companies. Among these are: United Concordia, Metlife, Delta, UPMC Dental Advantage, Security Blue, Aetna, Cigna, Guardian, and many smaller companies.  Call the office at 412-488-7750 to confirm that we  participate with your insurance company.
We do not participate with public assistance insurance plans like Gateway or UPMC For You.  For anyone with these welfare plans, we highly recommend treatment at the University of Pittsburgh Dental School.  Call the office and we will help you to make that appointment.
For patients without insurance, you'll find our fees to be very reasonable and affordable. Also, interest-free payment plans are available if needed.
Questions & Second Opinions
If you have a question, need basic information about a dental issue, or if you would like a second opinion, Dr. Matuszak would be more than happy to talk to you.  Just call the office at 412-488-7750 or send an email to tematusz@peoplepc.com
Contact
Call to schedule an appointment today.
Contact Information
Phone: (412) 488-7750
Location: 123 South 18th Street, Pittsburgh, PA 15203
Parking: Free parking is available in our parking lot next to the office
Hours:
Tuesday: 9:00am – 5:00pm
Wednesday: 9:00am – 5:00pm
Thursday: 9:00am – 5:00pm
Saturday: 9:00am – 5:00pm
Monday, Friday, and Sunday: Closed